Experienced representation in personal injury and death cases involving: Car accidents – driver/passenger representation (there is a difference) Tractor Trailer Accidents / Motorcycle Accidents / Bicycle Accidents / Boating Accidents Pedestrian Accidents / Slip and Fall Accidents


When you have been injured or a loved one has been injured or died due to the fault of another, you need to talk with the lawyer who is handling your case.

Our firm is based on the tried and true principle of professional and personal representation in personal injury cases. That means you have direct contact with your lawyer, not endless screening by receptionists, paralegals and a host of other "go betweens" you'll find at large personal injury law firms. The personal injury law firms which advertise on TV, like car dealers, use a "business model" in running their business. They may depend on a heavy volume of mostly small cases to finance huge advertising budgets that feature smooth sales campaigns, jingles and comedians to get "business". Our firm is different. We don't see your case as "another piece of business", but rather as a personal problem that requires professional legal representation when you need it the most. Call S. Keith Barker P.C. at 804-934-0550 and you'll soon see the difference.


When will you need a lawyer?

After the accident, when will you need a lawyer?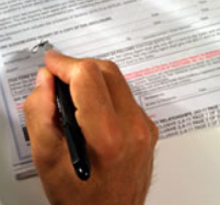 You will need a lawyer at the very outset of the accident to deal with insurance companies and their requests for your information. You should be aware that a trained insurance company representative may come by your hospital room or house, or call you quickly after an accident occurs. Some insurance companies actually send agents to the scene of the accident to begin their adjusting process! You may be contacted by an adjuster for other parties at fault in the accident, and your own insurance company may also call you. These insurance companies will ask you for information. Representatives from both your insurance company and the companies of the party(ies) at fault may ask for similar information, but whether you have a duty to provide information, and what information you should provide will vary greatly depending on which company is calling you. You will often be asked to sign documents, records release forms and give statements in the course of the call. In other words, you will need legal guidance at the very outset of an accident to determine whether you have a duty to give a statement to an insurance company, and allow a recording of that statement by an insurance company, or sign a release authorization. The insurance company's investigators and adjusters handle claims day in and day out. It is their job to eliminate any recovery or minimize the amount of money you may be owed as a result of someone else's negligence. A person's real experience after an accident is completely unlike the television commercials you may have seen by insurance companies or personal injury firms. Advertisements for insurance companies and commercial personal injury attorneys portray these entities as warm and friendly, leaving everyone with whom they deal happy; however, good client results are only achieved through thorough legal investigation, analysis, and attorney communication with insurance companies. Moreover, insurance companies do not respond in a comically fearful way to the "tough guy" characters as shown in other commercial personal injury firm ads.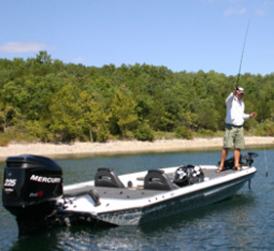 Recovery of the maximum compensation to which the law entitles you is achieved by our hard work on your behalf. That includes a thorough factual investigation of the accident and your medical treatment, verification of the maximum benefits under all aspects of all policies that may apply to the accident, and a common sense explanation of the sometimes complicated legal principles of your case. We also use a statistical analysis to make sure that you get a full and fair result in your case. You will need independent, legal, professional advice. Call our office at 804-934-0550.

How we handle your case

Before you hire any law firm to represent you it is important to know how your case will be handled.

When you first come to our office you will meet with the lawyer who will handle your case.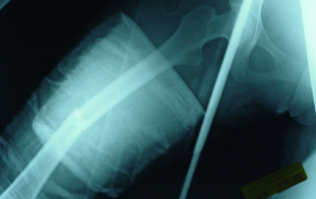 We will write down your information and ask you detailed questions about the facts of the accident and obtain leads to develop in the investigation of your case. All information that you give us is subject to the attorney client privilege so you can tell us everything about your accident and injuries in strict confidence. We will explore the insurance coverage (sometimes from multiple sources) that may be available to you for your injuries. We then talk to you about the overall claims process and how your case will be professionally evaluated. At the first meeting we will also confirm our professional undertaking on your behalf with a written agreement that will explain what payment you may owe our firm and how the value of your case will be determined.

Once you retain our firm, we send a notice of representation to all insurance companies which may provide coverage for your injuries. We also couple that notice with privacy act notices that restrict the insurance company(ies) from using your personal data – social security number, medical conditions and medications and other sensitive information for any purpose other than the settlement of your case. Our firm was the first and only major personal injury firm in central Virginia to do that, because our experience goes beyond the limited confines of the law that are applicable only to personal injury cases. We will assist you by presenting your claim for payment of medical bills under the "med pay" provisions of any applicable polices.

Our office will then have a lawyer, private investigator or both call on witnesses and review the accident scene to determine vital facts related to your case. We then obtain your medical records and bills and review them with you to be sure you fully understand the results we obtain and help us understand your perspective of them.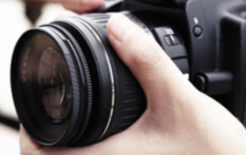 Anyone can claim to be "tough" or "aggressive" and hire actors to portray their law firms in that light. Like television sitcoms or dramas, aside from the entertainment value such ads have, they are far removed from the reality of how cases are settled for the highest possible settlement amount available. We have used a unique tried and true method of evaluating personal injury cases for over a quarter of a century. Unlike many personal injury firms which simply send out a demand letter to insurance companies based on their "feel" for the case value, we do it differently. First, we prepare a draft of a confidential letter to go to the insurer for you to review before it is sent. Before we send it out we discuss with you the objectives and the value of your case within a range of results that is based on extensive statistical data of the outcomes of cases similar to yours, and the actual trial of cases like yours in the area where your accident occurred. After you review the draft of the settlement letter, we submit relevant information that justifies the demand we make on your behalf. The insurers may have questions and we will respond to their requests for information. In the large majority of cases, the insurance companies make an offer that is acceptable to our client.


Personal injury cases may not settle for a number of reasons. First, the case may include a question of whether the other party in the accident is at fault, or if there was more than one party involved in the accident whether one, some or all of the other parties will fairly divide what they will pay among them. Second, some cases do not settle because of a disagreement on the value of an injury or if there is uncertainty as to whether the accident caused the injuries involved or if the claimant had a preexisting medical condition before the accident happened. Third, personal injury cases may not settle because of an overly aggressive position on the valuation of injury issue, in spite of the statistical evidence and experience to the contrary. If the final settlement offer is not within a reasonable range we will discuss your alternatives. Depending on the specifics of each case, mediation, arbitration or a suit on your behalf to resolve your dispute will be thoroughly explored with you. Before we file suit, we will discuss the "discovery process" and be sure you are informed of what will happen and what to expect every step of the way. Prior preparation and planning helps to eliminate negative results.

When our firm represents you, you will see the difference personal service and professional personal injury representation can make.
Practice Areas