S. Keith Barker, P.C.

The law office of S. Keith Barker, P.C. is a litigation firm located in the Richmond, Virginia metropolitan area. It primarily serves the legal needs of individuals and small businesses, who are either located in Virginia or who live outside the state and have matters that involve Virginia law.

Our firm represents clients in state and federal courts and tribunals throughout Virginia. The firm's mission is to provide our clients with the finest legal service through zealous and aggressive representation, personal attention, and professional diligence. We succeed by helping you succeed.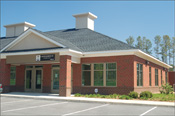 For over a quarter century our firm has maintained an outstanding reputation by providing superior courtroom services and negotiation skills to our clients. We are known for thorough legal and factual research, along with aggressive and ethical representation. As a result, the majority of cases are satisfactorily resolved short of trial. Our firm's principal, S. Keith Barker has been interviewed, quoted or been the subject of articles on legal matters by national magazines and legal journals from New York to California, including the New Yorker magazine, the National Law Journal, and the Washington Post. He has also been quoted on legal matters by the major newspapers in Virginia, such as the Virginian-Pilot, The Richmond Times-Dispatch and the Roanoke Times and World News.

Areas of Practice

The areas in which our firm provides services include the negotiation of legal disputes, mediation, and trial and appellate services. We are experienced in a wide variety of legal disputes including complicated and serious personal injury and wrongful death claims involving motorcycle and automobile accidents resulting from the negligence of individuals, known and unknown, the United State government, and large corporations. Our broad experience includes claims against insurers to establish coverage for the actions of other drivers and to cover damages resulting from underinsured and uninsured defendants.

The law office of S. Keith Barker, P.C. has likewise handled a wide variety of disputes involving commercial leases, condemnation, real estate partition, boundary line disputes, business asset purchase agreements, and insurance coverage issues including coverage for toxic tort claims, collection of damages for loss to insured property, claims arising under the Uniform Commercial Code, and adversarial claims in bankruptcy court. We have successfully represented many building owners and homeowners as well as contractors in construction disputes.

Our office is experienced and seasoned in resolving family law matters, disputes among business owners and resolution of claims and suits involved with complex estate, trust and administration problems. We have represented many residents and college students from other states as well as Virginia in matters involving traffic and criminal charges in state court.
Practice Areas